SANITARY WASTE, HYGIENE AND WASHROOM SERVICES & PRODUCTS
Corio Waste Management Pty Ltd offers products and services to maintain a clean and sanitary hygienic washroom environment. All of our products are installed and regularly serviced by a qualified and experienced sanitary technician. This provides customers with confidence that the products they purchase are delivered discreetly, safely and in an environmentally sustainable manner.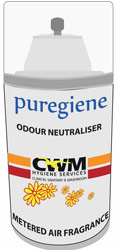 Our sanitary hygiene services include:
Push-button soap dispensers
Air fresheners
Soap refills
Toilet seat wipes
Antibacterial wipes
WC and urinal sanitisers
Insect repellent dispensers
Vending machines
Hand dryers
Toilet paper and hand towel holders
Sharps disposal units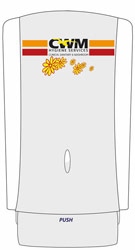 The supply of 25 litre sanitary and 55 litre nappy disposal units in your washroom provides your employees and visitors with a safe and hygienic method of dealing with waste, be it sanitary napkin and nappy disposal. The units are dosed with formulated aromatic granules to prevent unpleasant odours. The sanitary disposal units can also be supplied with an automatic 'hands-free' lid.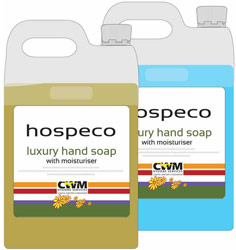 Our washroom services offering includes urinal deep cleaning. Urinal deep cleaning involves the removal of drain covers for cleaning; mechanical deep cleaning of the drain to remove uric salts and other mineral deposits, cleaning the cistern cover, high pressure washing of the trough wall, surrounds and the urinal step area with an enzyme-based organic drain cleaner. This type of drain cleaner is an environmentally friendly product which will not harm the technician and will not damage the pipe work.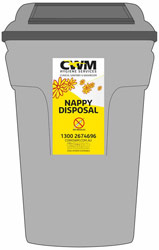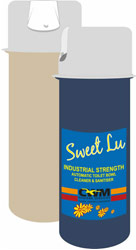 We also service Automatic Gel Air Freshener and Urinal Sanitiser Dispensers. The Automatic Gel Air Freshener Dispensers are mounted onto the wall of the washroom, 2.1m above the floor, by drilling two holes and inserting a plastic anchor into the holes and screwing into place. The dispenser is designed to service a volume up to 170m3. The unit releases a pleasant fragrance into the washroom to cover the smell of sanitary waste and other unpleasant odours and is programmed by selecting the desired working hours, spray application and days of usage. The service of each unit includes an inspection to ensure functionality, replacement of two 'D' alkaline batteries and replacement of the gel pod.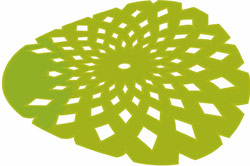 The Urinal Sanitiser Dispenser is installed by drilling a hole in the flush pipe, inserting a rubber seal into the drill hole and then pushing the nylon tube into the seal. The nylon tube is connected to the dispenser by compression nuts. The dispenser is programmed and serviced in the same way as the Automatic Air Freshener Units.
For enquiries or more information about our sanitary, waste, hygiene products and washroom services, call our Customer Contact Centre on 1300 267 4696.